Totsuka Metal Industry Co., Ltd.
Main Office & Factory: 1102-1 Koseki, Tsubame City, Niigata Pref. 959-1286 JAPAN
Kamo Factory: 2-580-2 Yahata, Kamo City, Niigata Pref. 959-1333 JAPAN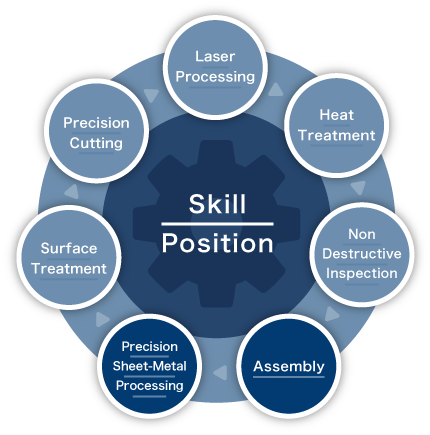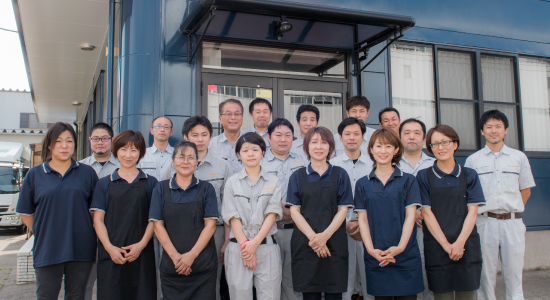 Creating with the technology and trust,
technology studies
We are establishing a production management system that does not rely solely on the experience and intuition.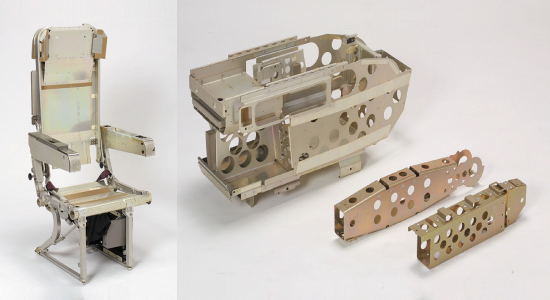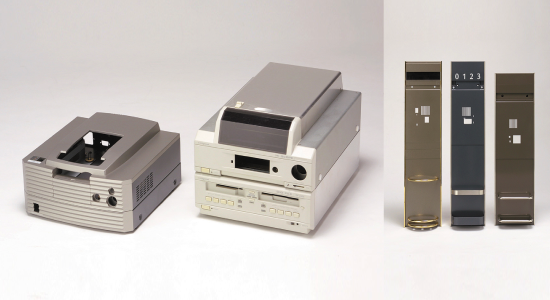 Acceptance of an order and delivery of goods/production

We have an ASIS 100 PCL in-house server. We manage the processing progress with the acceptance of an order and delivery of goods system.

Automatic programming device 2 devices

AP 100 ALFA part development drawing· Blank CAM creation

3 D CAD 3 machines

Top solid Z 420 2 machines VERTEX 3D 1 machine

Metal Lister "In-house development"

We register and manage incoming materials on a regular basis and manage end materials after use.

Punch/laser processing machine EML 3010 NT/with an automatic paper feeder

Punch press/blank machining by the laser processing equipped with an automatic tapping mold M 2.6/3/4/5

Punch/Laser processing machine LC 2012 C1

Punch press/blank machining by the laser processing equipped with an automatic tapping mold M 2.6/3/4/5

Burring machine 3 machines

Dry flap system (Aluminum material) /wet wheel type/dry crush type

Gear tapping machine 5 machines

M 2.5 M 3 M 4 M 5 M 6 Special purpose machine

NC tapping machine 1 machine

CTS-900 NT

Crank press machine 4 machines

30-ton 60-ton 2 machines 110-ton

Bending machine 5 machines

NC 9-ExⅡ RG-35 S FRB-8020 NT HDS-5020 NT HG-1003 ATC

AC resistance welding machine 10 machines, DC resistance welding machine 1 machine, Capacitor type welding machine 1 machine

Spot welding of various parts

Table type inverter spot welding machine

Spot welding of box objects and long members.

Welding machine

CO2 semi-automatic welding machine 4 machines, Ar welding machine 4 machines 

Three-dimensional measuring machine

Hexagon Manufacturing Intelligence TESA micro-hite

Assembly tools

Riveter 22 machines 

Vertical machining center three systems "Kamo factory"

MAZAK NEXUS 401A 2 machines, MAZAK VTC200C 1 machines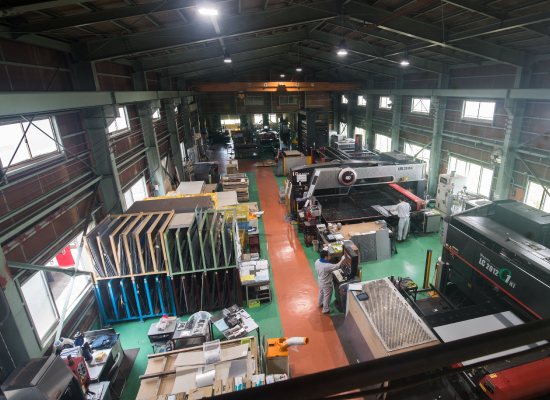 Head office plant interior view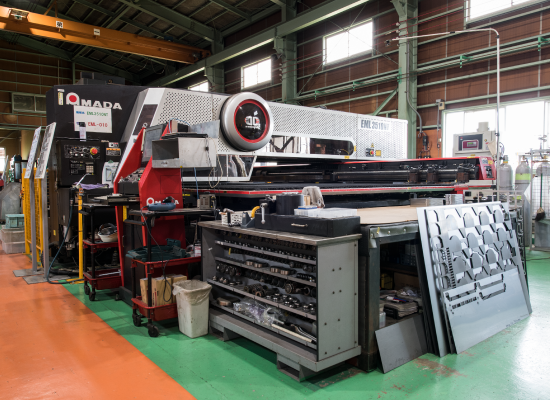 Punch/Laser processing machine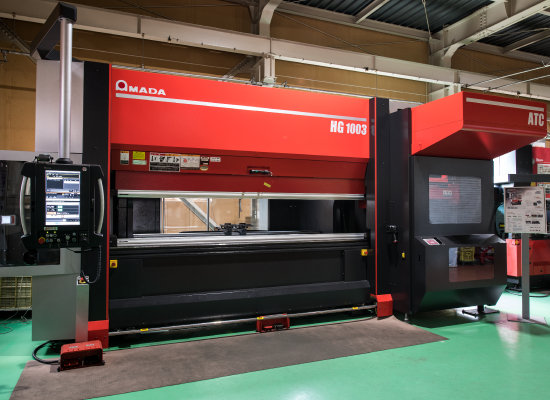 Bending machine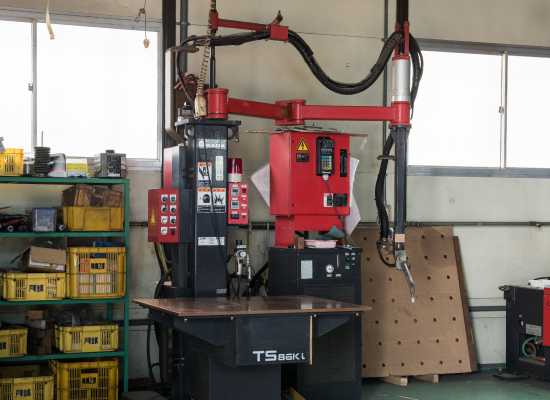 Welding machine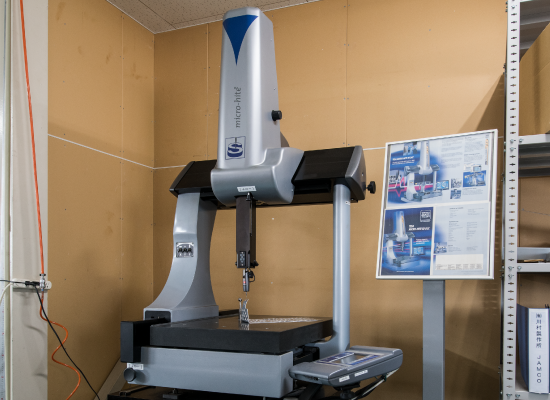 Three-dimensional measuring machine