Kakizaki Machinery, Inc.
Main Office & Factory: 1278-30 Bashoumen, Kakizaki-ku, Joetsu City, Niigata Pref. 949-3293 JAPAN
Prefab processing factory: 7069-8 Kakizaki, Kakizaki-ku, Joetsu City, Niigata Pref. 949-3216 JAPAN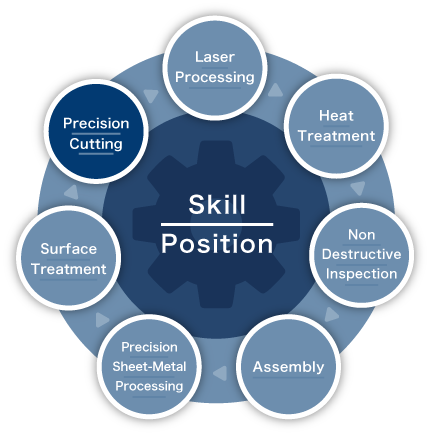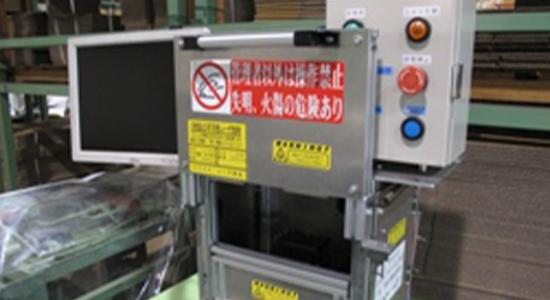 Our production techniques bring high efficiency to processing and its accompanying tasks
We contribute to enhance the efficiency of processing, arrangements and other accompanying tasks by developing production facilities appropriate for respective products.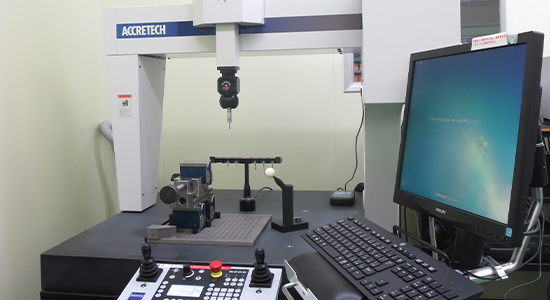 Measurement facilities that can measure objects to details
We have such facilities as three-dimension measuring machines and measurement microscopes, which enables us to measure objects to the finest details.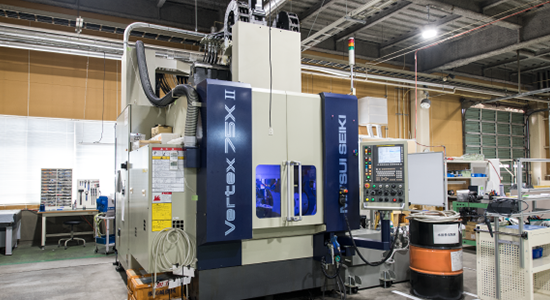 High precision machining of small parts
We have a simultaneous five axis processing machine, which has a high evaluation in the fields requiring high precision machining such as aircraft parts and mold parts. We can respond to the customer's request.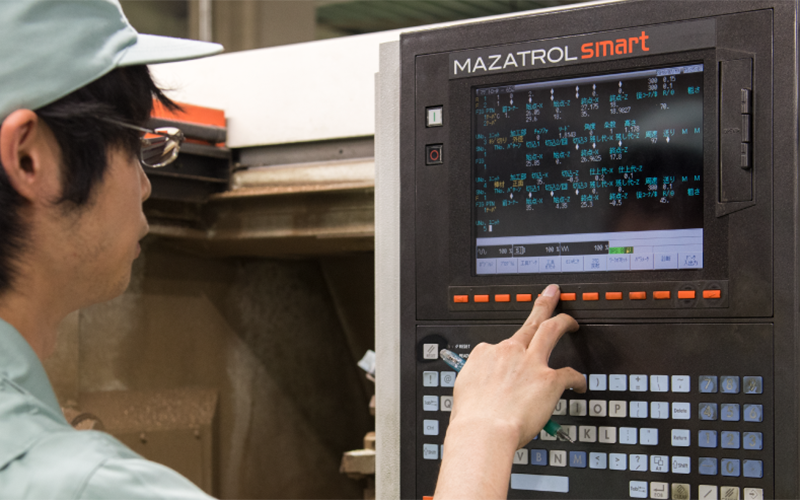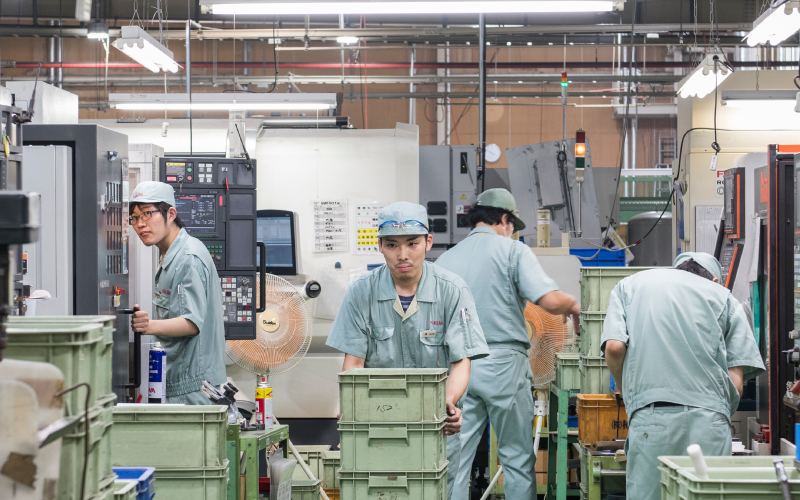 Steel, alloy steel, stainless steel, copper, duralumin series
・ISO9001:2015
・JIS Q9100:2016
■
Industrial Fields That Use Our Products
Aircraft, water supply parts, shipbuilding industry, vehicles, research institutes
Vertex 55 x-II (Mitsui Seiki)

Simultaneous five axis vertical MC, main shaft rotation speed 15000 rpm, repetition accuracy ±1μm, operating range 550 x 600 x 500

Vertex 75 x-II (Mitsui Seiki)

Simultaneous five axis vertical MC, main shaft rotation speed 15000 rpm, repetition accuracy ±1μm, operating range 750 x 800 x 700

XYZAX mju NEX C 6 (Tokyo Seimitsu)

Three-dimension measuring machine, stylus changer 6, measurement range 510 x 460 x 410

hyperMILL(OPEN MIND)

As well as CAM and three axis shaft machining, we can do simultaneous five axis processing and prepare programs for trochoid machining.

Vericut (CGTech)

We can perform simulations and the G-code base simulation

MF-A1010(Mitsutoyo)

Measurement range 100 x 100 x 150, the maximum loading capacity 5kg

MF-A1010D(Mitsutoyo)

Measurement range 100 x 100 x 150, the maximum loading capacity 10kg

Laser marking

Fiber laser 30 W, printing range 120 x 120 x 42, printing resolution 2μm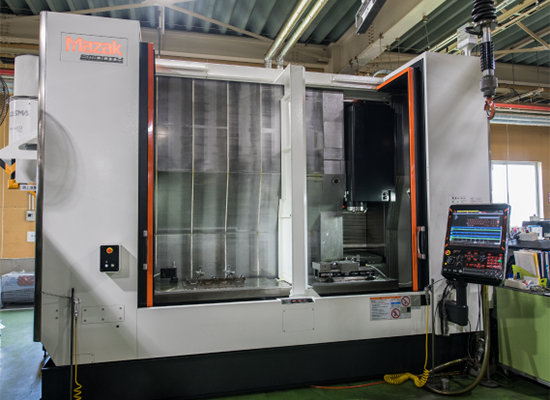 Machining center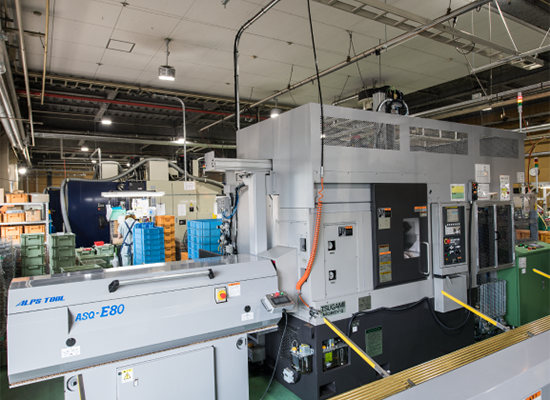 CNC lathe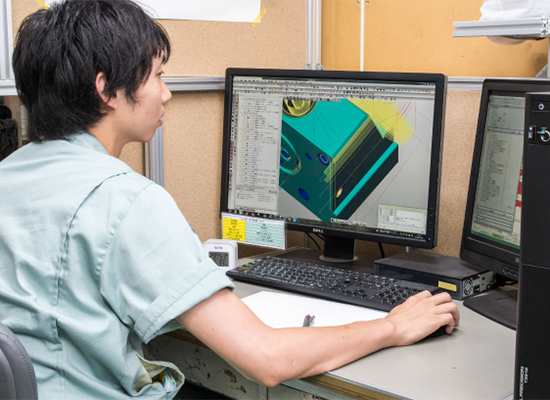 CAD/CAM