Niigata Metallikon Industries Corporation
Shimokido Factory: 1-18-2 Shimokido, Higashi-ku, Niigata City, Niigata Pref. 950-0885 JAPAN
Zaimokucho Factory: 3-3 Zaimokucho, Higashi-ku, Niigata City, Niigata Pref. 950-0811 JAPAN
Second Painting Factory: 4-36 Zaimokucho, Higashi-ku, Niigata City, Niigata Pref. 950-0811 JAPAN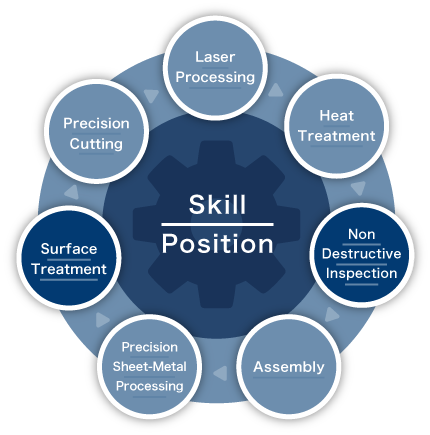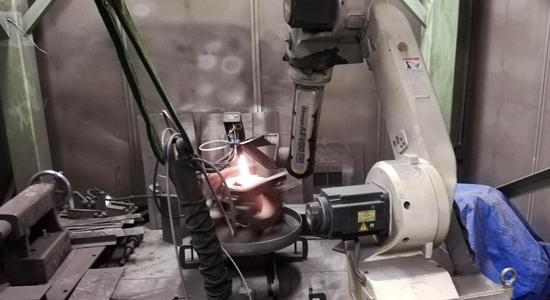 Handling multiple items and small lots
We also handle the processing of orders of goods that are typically difficult, such as orders with small quantity and orders with many types of items together in one order.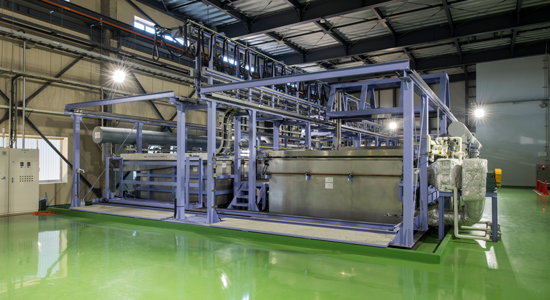 Large surface treatment equipment
Our 3.5 m long automatic surface treatment line enables anodizing and conversion coating of large parts.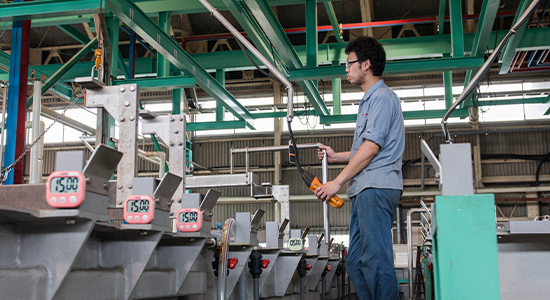 Infallible quality assurance system
We established a thorough management system so that we can deal with the various tests and solution analyses required for surface treatment.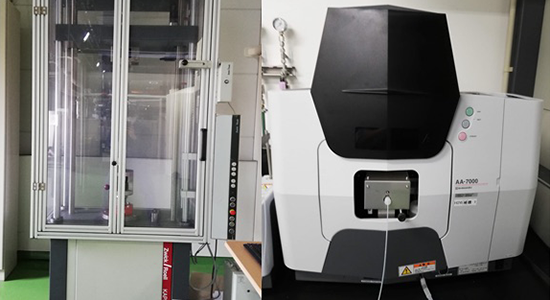 Various types of testing machines are in-house.
The in-house laboratory is equipped with the test facilities required for various surface treatments such as plating, painting, and thermal spraying.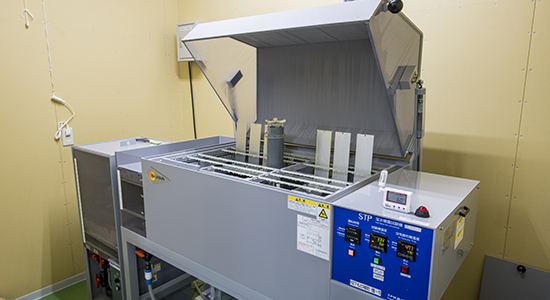 Certifications
In addition to obtaining the Aerospace Quality Management System JIS Q9100, we also are accredited with Nadcap, the international conformity assessment system in the aircraft industry
Iron, copper, aluminum, stainless steel, ABS resin, titanium, high tensile steel, free cutting steel, etc.
・ISO 9001
・JIS Q9100
・Eco Action 21
・Nadcap CP (Sulfuric acid anodize, chemical conversion coating)
■
Industrial Fields That Use Our Products
Aerospace industry, defense industry, power industry, construction and bridges, food-processing machinery, machine tools, medical, automobile industry, chemical plants, household appliances, railway cars, nuclear industry, etc.
■
Major Available Processing
Plating

Copper, Nickel, Chrome (Cr3+, Cr6+), Zinc, Tin, Hard chrome, Gold, Silver, Pink gold, Electroless nickel,Anodizing, Conversion coating on aluminum, iron (Parkerizing, Blackening), Electrical polishing (for SUS and Ti),Plating on ABS plastic

Thermal spraying

HVOF, Plasma spraying, Arc spraying

Blasting

Shot blasting, Grit blasting, Glass beed blasting

Painting

Baking, Corrosion-resistant coating, Primer coating (for aero use)

Teflon coating

MOLYKOTE®

Nylon coating

Buffing

Cylindrical polishing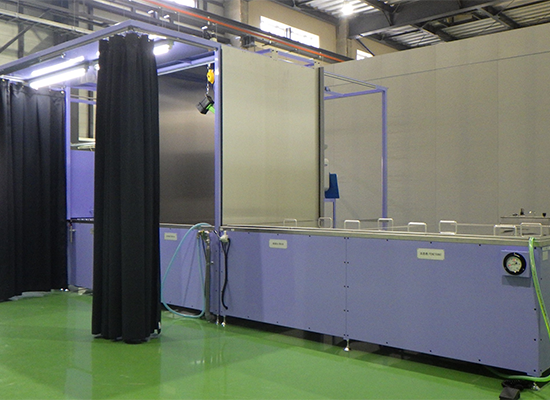 Penetrant testing facility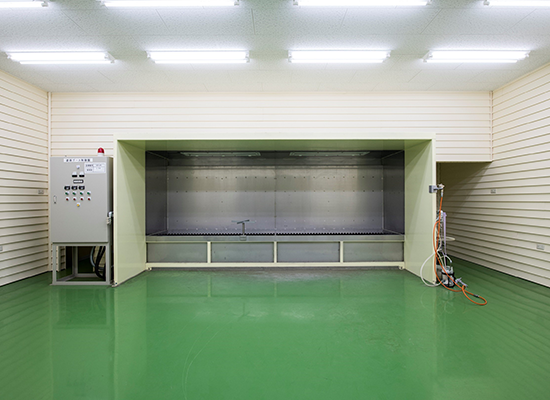 Painting booth