Sado Seimitsu, Inc.
23-1 Sawane, Sado City, Niigata Pref. 952-1435 JAPAN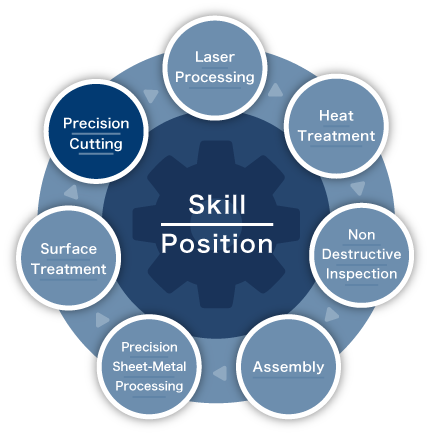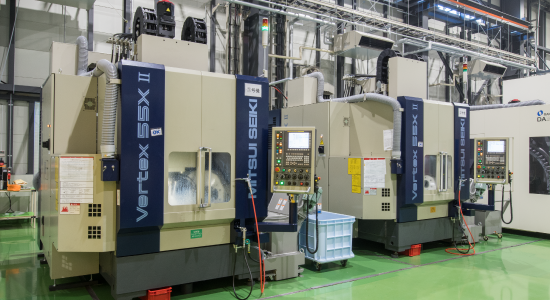 Abundant equipment and skills
We have an abundance of industry-leading machining equipment such as a simultaneous five-axis machining center, a CNC composite lathe, an NC automatic lathe, a cylindrical grinding machine, and a centerless grinding machine.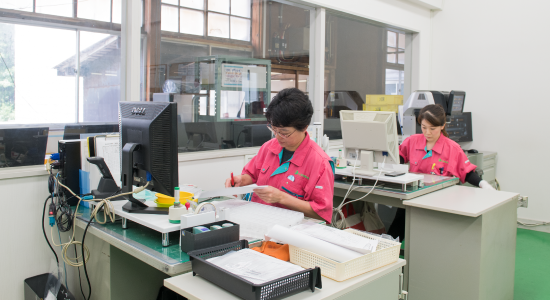 A 99% rate of "on-time deliveries as promised" thanks to our in-house production management system (FY2017)
Our manufacturing process is visualized through our production management system, which is created with our own IT technology, so that we can track the progress of the process conveniently. Through such innovations, we aim for increased efficiency in production.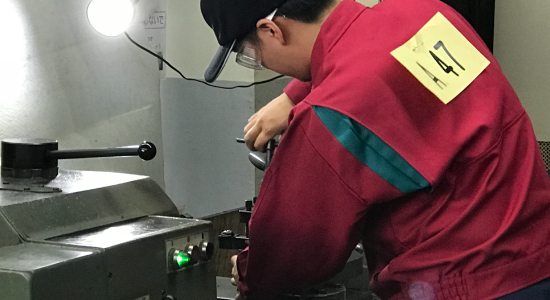 Cultivating engineers and handing down skills
We train skilled workers to be certified by the Ministry of Health, Labor and Welfare and we teach these engineers the technology of the NC processing machines as well as general-purpose lathes, milling machines, and others so that the technologies do not die out.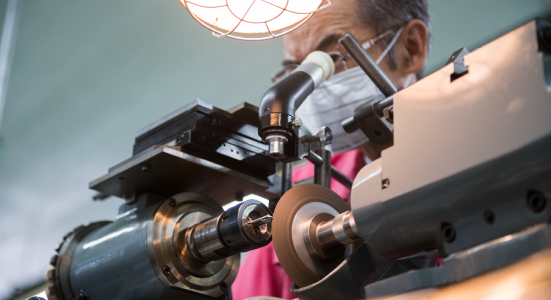 Original tools
Since our founding, we have been refining the techniques needed to produce cutting tools from hard base metals while incorporating the opinions of our mechanical engineers. With our processing know-how, we can efficiently manufacture these tools, which also demonstrates our strengths in cost reduction.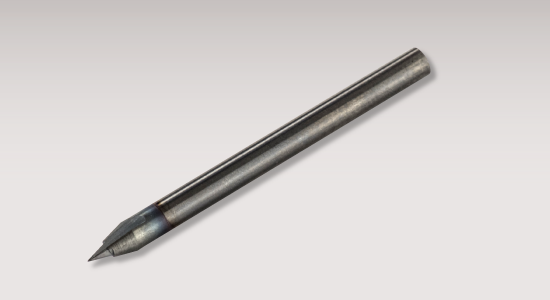 Microprocessing technology cultivated in the medical field
We are skilled in the fine processing and strict safety requirements such as those needed for medical endoscopes and implants that are to be used for the human body. Our in-house made manufacturing tools and fine processing technologies are utilized for more than just medical equipment.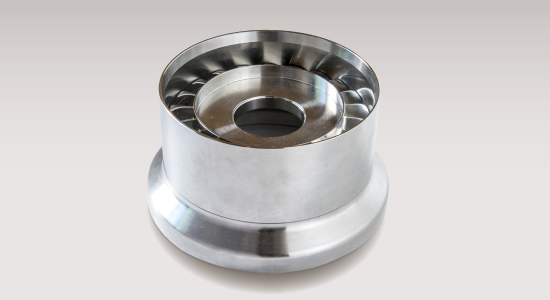 Achievement record of machining aircraft parts
We obtained the JIS Q 9001 certificate and had accumulated experience in manufacturing civil aircraft and defense-related parts. Our products are adopted for the latest commercial aircraft engines, landing gears, sensors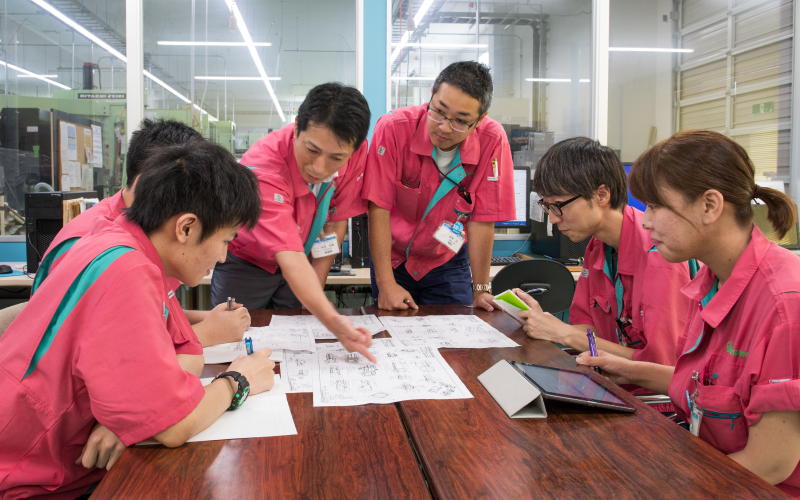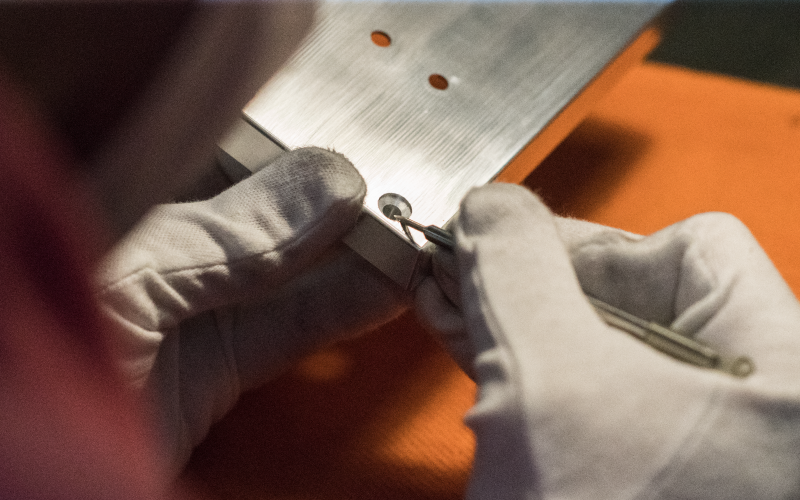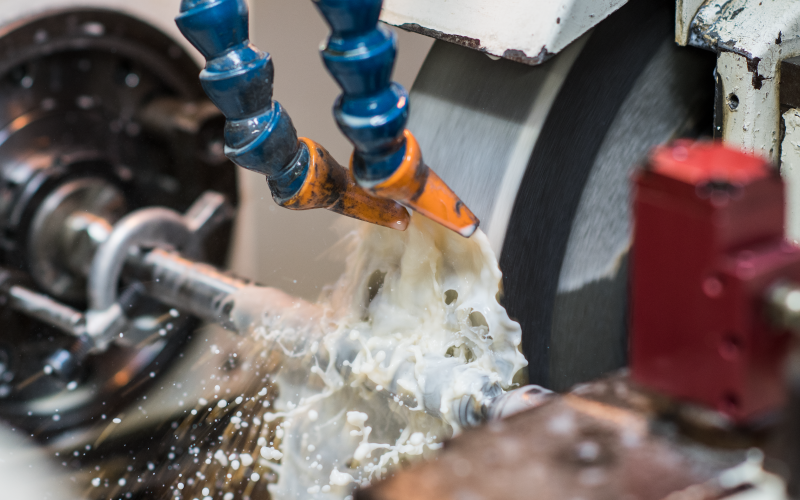 Ti alloy, Ni-base alloy, general stainless steels, aluminum alloy, copper alloy, tungsten alloy, Kovar, etc.
■
Achievement Record Of Aircraft Related Parts
Jet engine parts, landing gear parts, sensor parts, actuator parts, interior parts, airframe parts
・ISO9001
・JIS Q9100
・Eco Action 21
■
Industrial Fields That Use Our Products
Medical equipment, medical instruments, aircraft parts, fuel cells, bearings, semiconductors, OA equipment, etc.
D 800 Z (Makino)

Vertical simultaneous five axis MC, Main shaft rotation speed 18,000 rpm, Φ 1000 x 550

a 71-5 XR (Makino)

Horizontal simultaneous five axis (1 surface), four axis (1 surface) MC, Φ 800 x 1,000

a 61 nx-5 XR (Makino)

Horizontal simultaneous five axis (1 surface), four axis (1 surface) MC, Φ 800 x 1,000

Vertex 550-5 XII (Mitsui Seiki)

Vertical Simultaneous five axis MC, Main shaft rotation speed 25,000 rpm, Φ 750 x 525

V 33-5 XB (Makino)

Vertical Simultaneous five axis MC, Main shaft rotation speed 20,000 rpm, Φ 200

MULTUS B 300 W Ⅱ (Okuma)

Φ 200, with a back main spindle

S 30-1 (STUDER)

Cylindrical grinding machine, Φ 240 x 500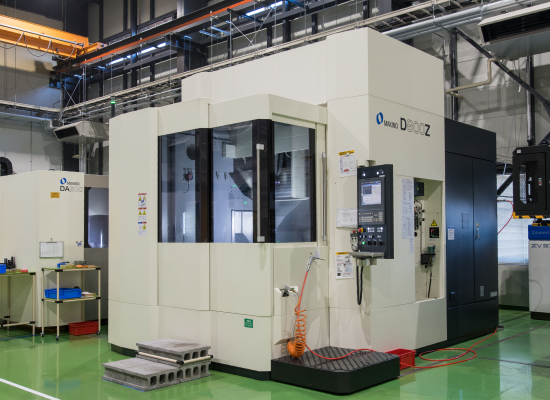 Simultaneous five axis MC
CNC composite lathe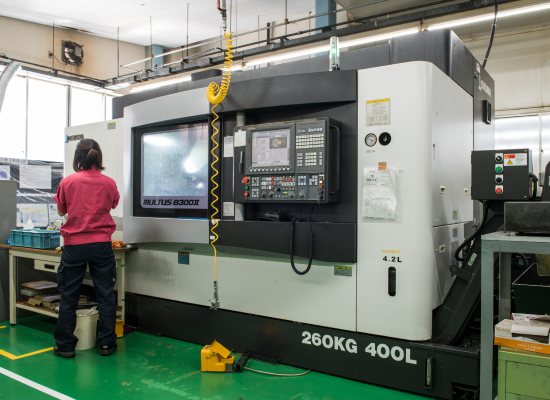 CNC composite lathe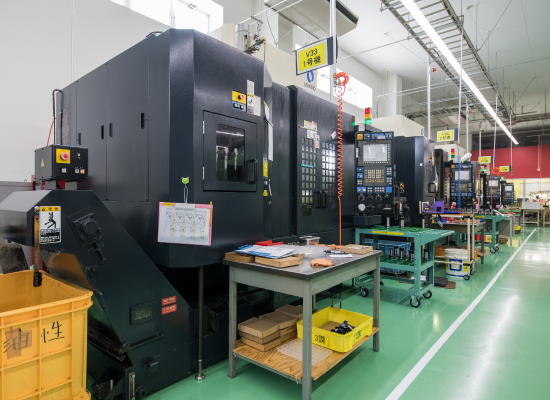 Simultaneous five axis MC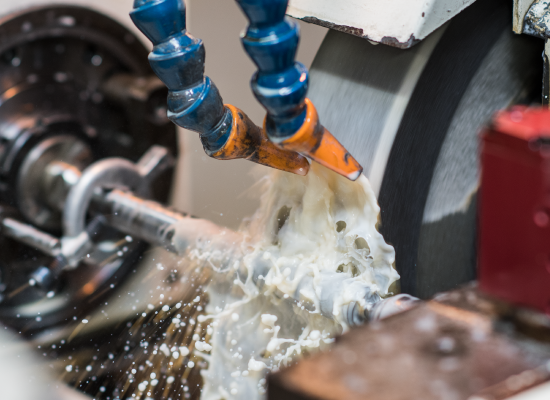 Cylindrical grinding machine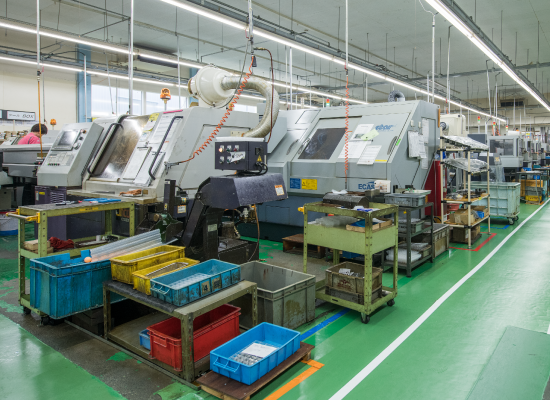 NC automatic lathe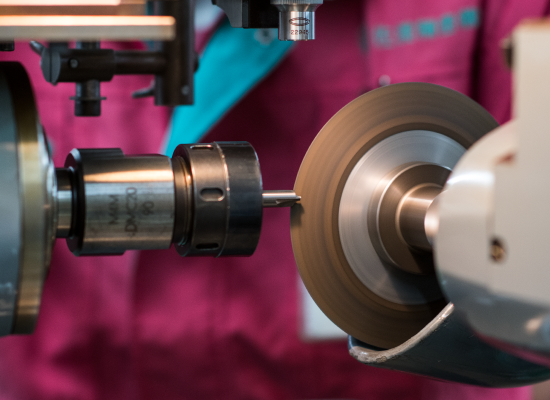 Tools grinding board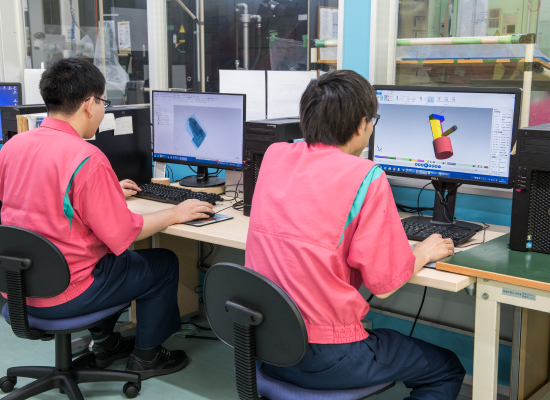 CAM operator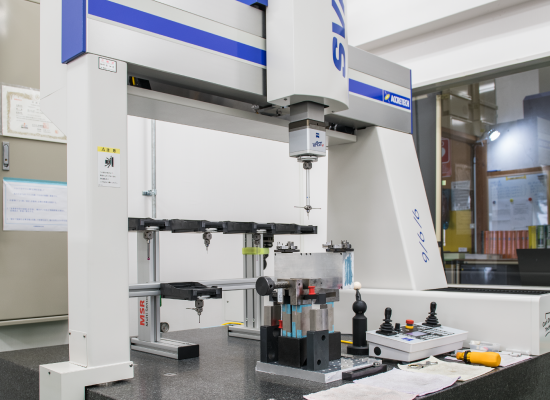 CNC three-dimensional measuring machine